Airport Shuttle Reservations – select From and To and follow the prompts: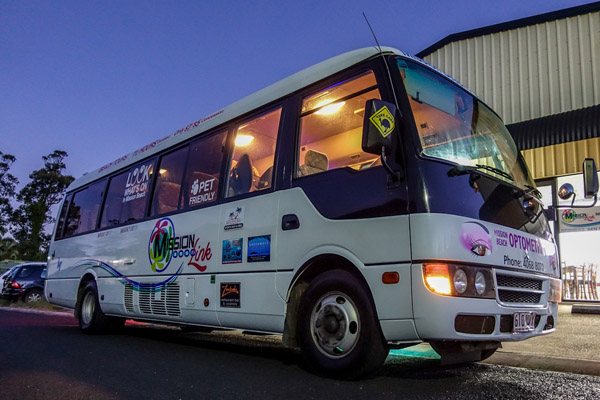 From January 23, 2017, Mission Link will commence airport shuttle bus transfers on Monday to Friday.  Pickups on those days will commence at Mission Beach from 6:00 AM through to Cairns Airport by 9:00 AM. The service will be door to door for Mission Beach residents.
This service will also provide transport for people with medical appointments at Cairns Base Hospital, Cairns Private Hospital and other medical specialists in Cairns.
In addition to our airport transfers we now provide transport for students attending Cairns schools and universities.
The priority of drop offs in Cairns will be:
Cairns schools
Cairns Airport
Cairns Hospitals and Medical Centres
Universities
Accommodation transfers
Cairns Central Shopping Centre
Provision for document and parcel drop off and pick up.
The daily return service will commence at Cairns Central shopping complex at 2:00 PM through to James Cook University at 2:15 PM, then Cairns airport (departing at 2:30 PM) to commence pickups from Cairns Hospitals and Medical Centres before picking up students from 3:00 PM. We will return to Mission Beach by 5:30 PM.
Scroll down for timetable.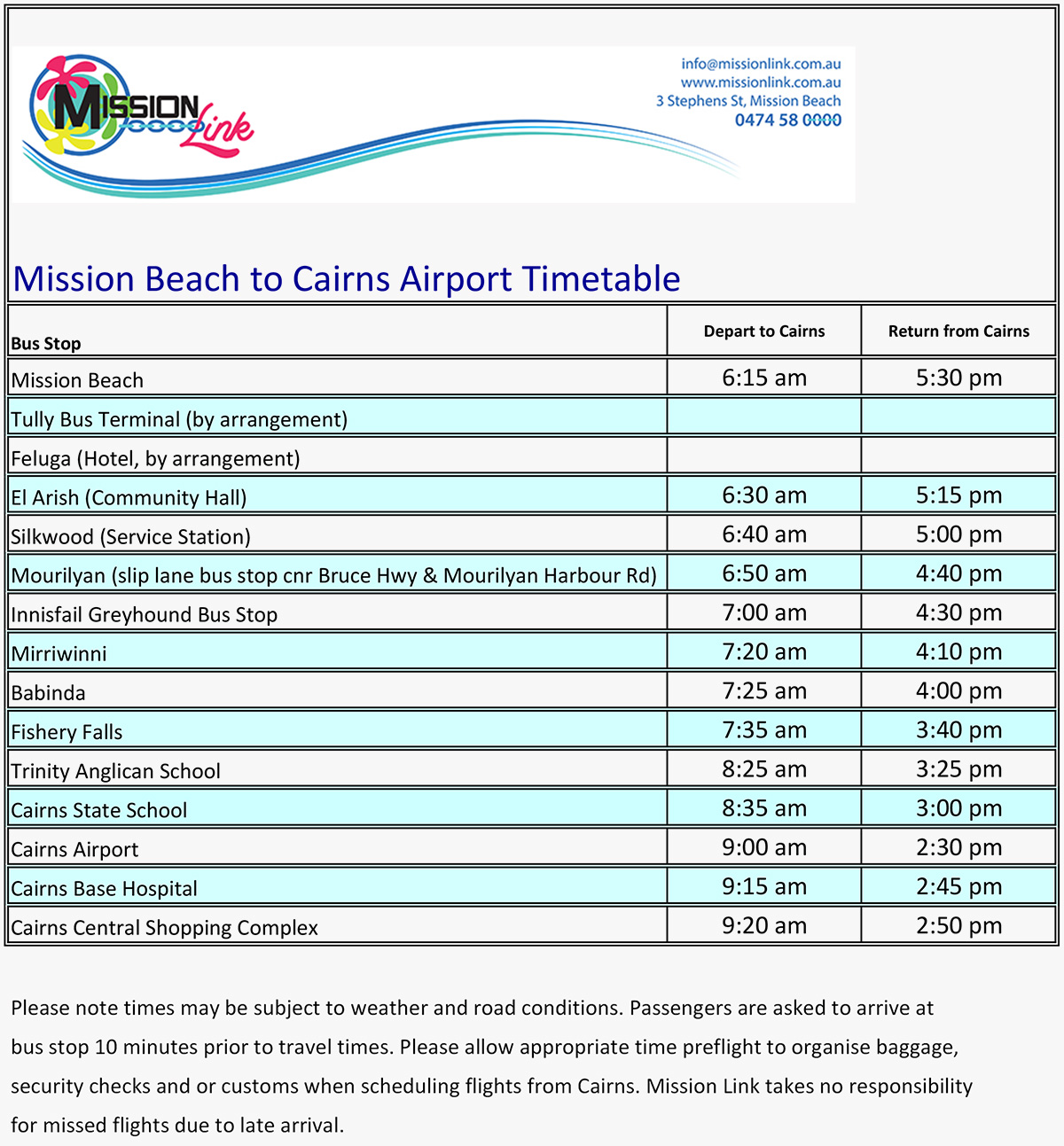 Cairns Airport to Mission Beach
Come aboard!
We would like to take the opportunity to thank you for your support and "look forward to seeing you on the bus !!".