Welcome to Mission Link Bus Services
Mission Link Service in 2021 – Cairns Airport Bus Shuttle to Cairns, Cairns Airport and Mission Beach and all points in between 5 days a week.  Click here for the 2021 Mission Beach, Innisfail, Babinda, Cairns Airport Shuttle Bus Service timetable.

Local Service Mission Beach, Cardwell, Innisfail:
You can still ring your friendly courteous Mission Link Bus Driver and request a ride from where you are to where you want to be…. on demand. This service is available from Cardwell, Mission Beach to Innisfail 7 days a week.
You will always be required to book by phone…you will not be able to "hail" the bus… but that's easy, just program the bus direct phone number 0474 580 000 into your contact list and you have access to us anywhere, anytime the service is running.
At the time of booking the driver will quote you the travel charge which you can choose to accept…or not.
This new service will allow residents to move around on demand at an agreed fare. It will allow visitors access to our many restaurants, retail outlets, walking tracks and attractions with ease.
Mission Link can transport up to 24 persons in air-conditioned comfort and we are only a phone call away.
In addition to the new Booked Hire Personalised Transport Service on demand, Mission Link continues to provide Charters and a shuttle service to Cairns and the Airport from Monday to Friday and weekends (refer to new timetable). Book your seat online or call Mission Link on 0474 580000.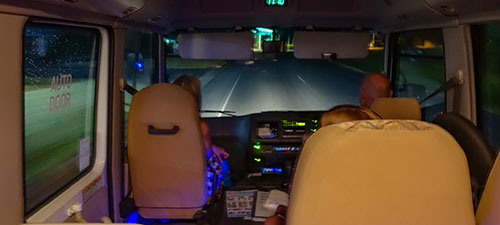 reliable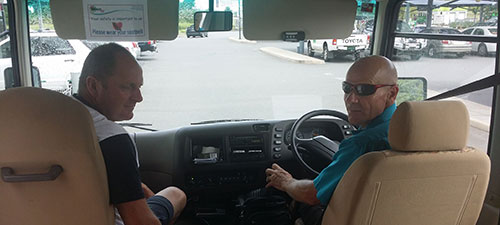 .. professional ..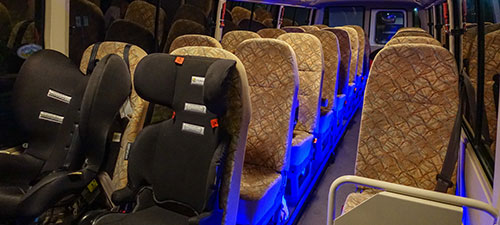 .. consistent!
We will look after you!
For your comfort, service and safety Mission Link provides;
24 Seat well-maintained coach

Regularly serviced coach

Air conditioned

Seat belts including ADR baby and child seats

Pet friendly

Emergency mobile phone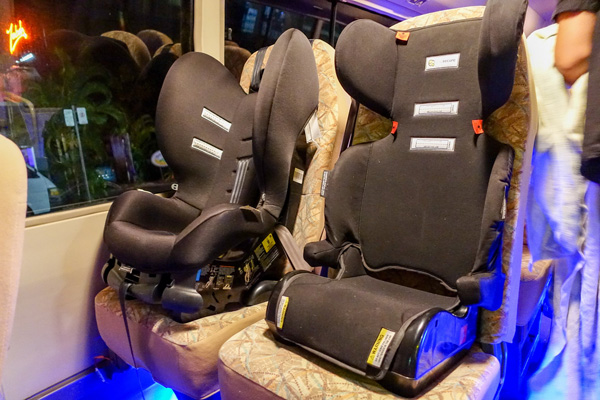 Assisting the elderly to staying mobile when they can no longer drive

Helps children travel safely

Affordable and flexible family travel

Reduce the incidence of drink driving

Reduce traffic to further protect our wildlife

Tourist transportation

Access to local walking tracks, National Parks, Dunk Island & beaches

Improved access to employment opportunities for under 18's and night workers

Improve business growth in all suburbs

Improved access to community services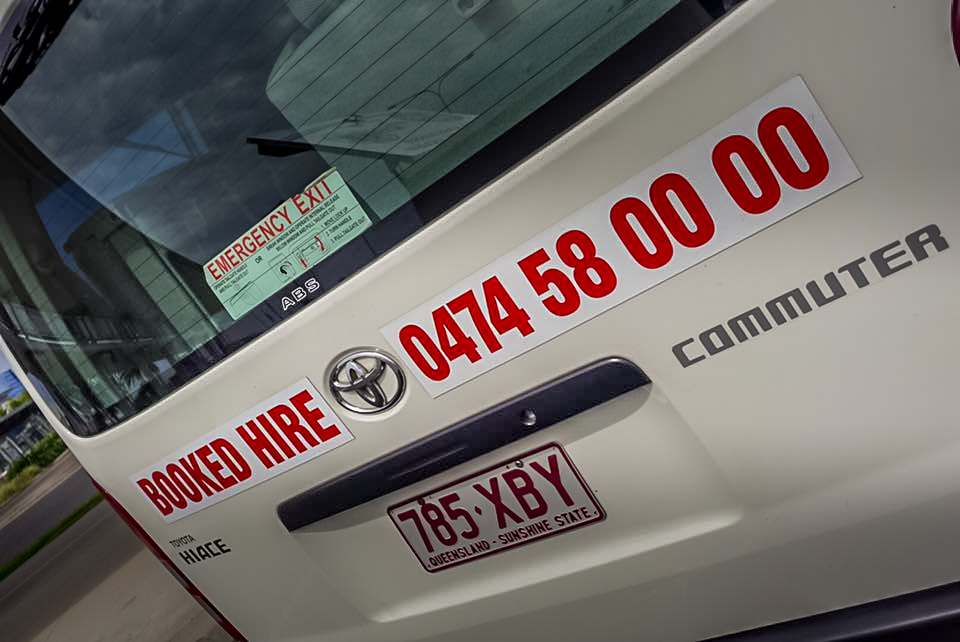 Google Street View Virtual Tour
Click arrows to walk inside bus, click/hold/drag with mouse or finger to rotate view 360 degrees.